Data is great, and boy do we have lots of data from the millions of Twitter conversations we have in our healthcare social media analytics database. However, data isn't very useful or say user-friendly until after you've curated and analyzed it. The Healthcare Hashtag Project is now taking some small first steps into the realm of analytics.
Update: Take a look at the New Features for Social Media Healthcare Analytics

What is Social Media Analytics for Healthcare?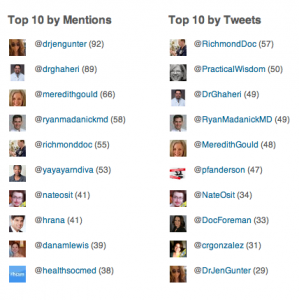 There are so many questions we can answer with all the data we have, but asking too many questions defeats the purpose of simplifying the data. That's why we are starting very carefully with asking only a few questions.
Our audience is the healthcare community at large consisting of physicians and other healthcare providers, as well as patients. How can we help them?
We've decided to keep it simple and focus on our main goal "to lower the barrier to entry".
So for each healthcare topic we are tracking (#bcsm, #MDchat, #hcsmEU etc.), we want to assist patients and providers with finding and connecting with peers and thought-leaders and start their journey into the world of healthcare social media.
Q: Who are the thought leaders within a focused healthcare segment?
Q: Who are the participants within this community?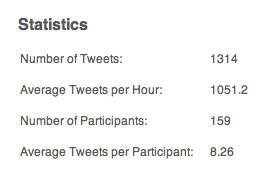 We have also had a secondary focus on Healthcare Tweet Chats. What simple analysis can we provide for these hour long, live chat sessions?
Q: How big is this chat?
Q: How many participated in the chat?
Q: What's the typical level of participation?
Analytics examples:
Research: Social Media Analytics for Healthcare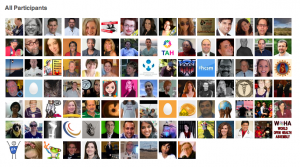 These healthcare social media analytics will be a work in progress. More stats and functionality will trickle out slowly.
What's interesting is that there's a limit as to how valuable generic analytics are to the population as a whole. Internally, we've been playing with custom queries to our database to answer particular questions and trends within the healthcare social media community and particular disease segments with interesting findings.
Expect to see some examples in the future.
Custom Healthcare Analytics
The wealth of data available in our database can bring incredible value if it's segmented, analyzed and curated in a meaningful way. Most organizations have unique needs and questions they would like to answer. With our multidisciplinary healthcare team (MD, PhD, NHA, MBA, etc.), we provide both the data and the know-how for performing complex problem solving in collaboration with our clients. Learn more about what we can do for you with Healthcare Social Media Analytics.